Hello everyone,
We had a lot of damage but we're slowly regaining power. Skyblock is back online with some new features and survival games has been completely reworked with a lot of new awesome features like the carepacke one.
Oogleman and his crew are doing great things on the new prison server and I'm almost done configuring the plugins.
Parkour information is unknown yet but we will add some new mini parkour games to the server.
Our creative server is hosted on Limehosting.co and is currently having issues (RC CURSE IS REAL) I can't give you more feedback about that. I've send a angry letter threathening I will take away their potatos, this should work.
After all this is done Pixelmon will get some love again. New plugins and perhaps some other things that will be added.
Factions will be the last one that get's worked on. I will add a few compeltely (non pvp related) plugins, remove a few plugins and strongly considering the creeper egg raid thingy.
I recently saw someone sending this meme and I thought I would give it a Randomcraft twist.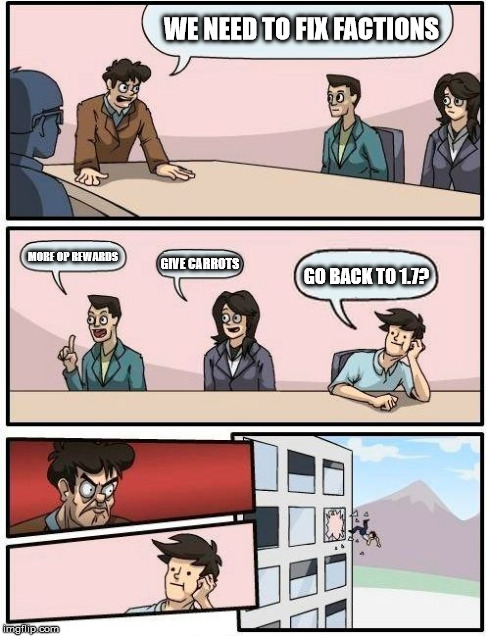 Happy RC'ing!